NCIS' Michael Weatherly Was Adorable When He Was A Kid
Michael Weatherly smiling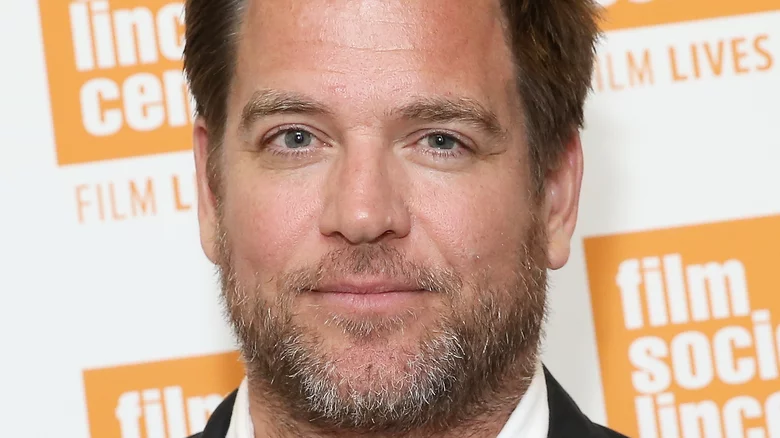 Over the two decades that it's been on air, "NCIS" has created many memorable characters while simultaneously making the actors who play them household names. Michael Weatherly is one of those actors, having one of the longest runs in the history of the show. Weatherly played Anthony DiNozzo for 13 seasons, before leaving the show in 2016. At the time, Weatherly told The Hollywood Reporter that he wanted to look for new challenges. When talking about his latest series, "Bull," Weatherly said, "It came about at the right time. I was burnt out by 'NCIS' and I was ready for a new challenge," he said. "Sometimes change is as good as a rest."
While fans were disappointed and upset by Weatherly's departure, they didn't have to wait long to see him in "Bull" later that year. To have gotten cast in a show as quickly as he did spoke to his star power and experience. Weatherly has been acting since the '90s, but his acting potential could be seen as a young child. Here's what he looked like as a kid.
Michael Weatherly's features haven't change much from when he was a child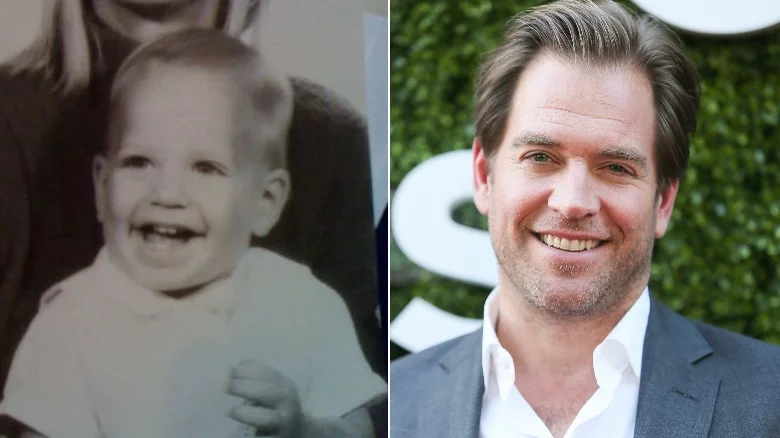 Michael Weatherly as a child and adult
Tumblr/David Livingston/Getty
Born in New York City, Michael Weatherly grew up in Fairfield, Connecticut, according to TV Guide. As a child, Weatherly had a joyous smile that he still shows off today. While many fans would think he has athletic genes, Weatherly was not an athlete during his teenage years nor a very good student. "I was the kid with long hair and glasses and acne trying to learn how to play guitar and piano in the music center," he told the outlet.
After high school, Weatherly attended numerous universities and colleges, but dropped out of them after realizing he loved acting more than studying. Like many other actors, Weatherly had to work his way up to leading man status. He gained his first taste of fame when he landed a minor role as Theo Huxtable's roommate on "The Cosby Show" in 1991. The role, while special, was short-lived due to his inexperience.
"It was my very first acting job," Weatherly told the New York Post. "I didn't know my a** from my elbow; I taped a subway token on my forehead during rehearsals and Cosby said, 'What's that?' I said, 'I'm the token white guy.'" Weatherly said he wasn't invited back on set. However, we'd say things worked out for him in the long run, as he has a successful career now and is a devoted family man.
Michael Weatherly is a proud husband and father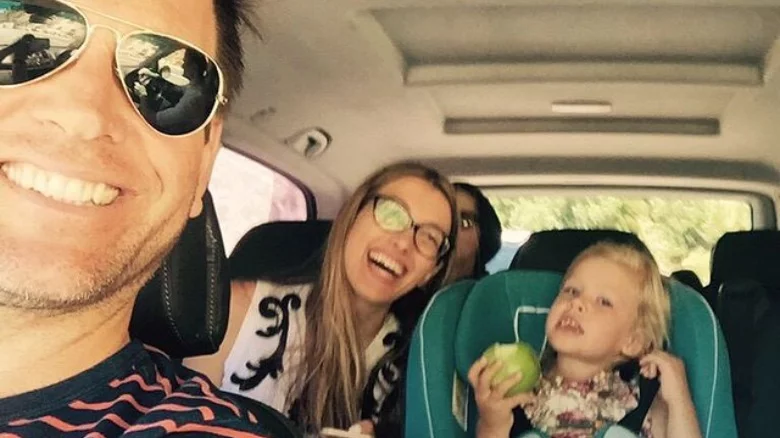 Michael Weatherly and his wife and daughter smiling
Instagram
Since 2009, Michael Weatherly has been married to Bojana Janković, a physician who specializes in internal and integrative medicine, according to her website. The two live in New York with their children — daughter Olivia and son Liam — whom they welcomed in 2012 and 2013 (via Hollywood Life). Weatherly also has an adult son from a previous marriage.
Speaking to People in 2017, Weatherly said that he's become a "better person" since becoming a dad. "I don't bring my work home," he explained. "I'm a single-track-mind person, so at work I do my work, but at home I'm devoted to my kids." He added that he's grateful for his marriage and has his future all mapped out. "I have a wonderful wife and am well on my way to a very happy retirement," he said.
While Weatherly has yet to announce when he'll retire, it seems the date will come sooner than later. In January 2022, he announced he'd be leaving CBS' "Bull" for "new creative challenges" once again like he did with "NCIS" (via Deadline).
Read More: https://www.nickiswift.com/803874/ncis-michael-weatherly-was-adorable-when-he-was-a-kid/?utm_campaign=clip