Why Emily Wickersham Left NCIS
NCIS is one of the longest-running shows on television — so it makes perfect sense that the series would have its fair share of casting shake-ups along the way. Yet the series always pushed on. Mark Harmon's Agent Gibbs was a big part of maintaining continuity, but at the beginning of the current Season 19, he chose to step away from his leading role (though fans are still hoping he returns).
Gibbs' departure was monumental; it not only shocked the audience, but also caused emotional turmoil for a few characters. Unfortunately, though, his exit was so huge that it kind of overshadowed Emily Wickersham's decision to also leave the series after several seasons playing Agent Ellie Bishop. Here's why Emily Wickersham left NCIS and what happened to Bishop.
Who Was Ellie Bishop on NCIS?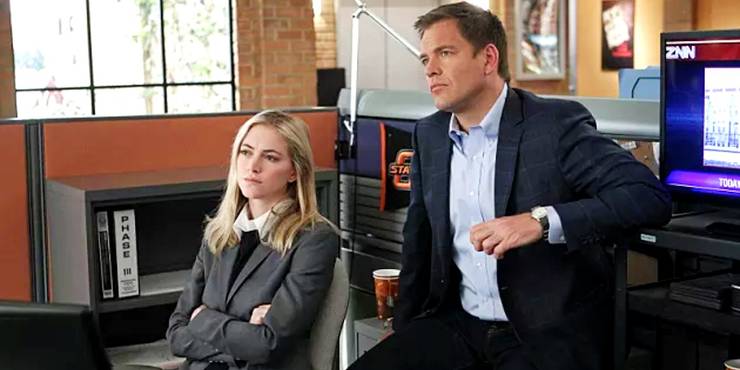 Agent Bishop first appeared on NCIS in Season 11. She was introduced as an NSA analyst before becoming a liaison between NSA and NCIS, and then being offered a full-time job at NCIS. With a love for snacks and working cross-legged on the floor, Bishop approached everything that she did as a perfectionist. In fact, she took offense when Gibbs took it easy on her in the wake of Ziva's "death."
After that early conflict with Gibbs, Bishop was a welcome addition to the team. Over her 172 episodes, Bishop had a great character dynamic with Tony and McGee. Even moreso, she worked really well with Agent Torres. The two of them went undercover a few times, and many fans believed that they would be the next major couple on the series (like Palmer and Agent Knight might be now). However, late in Season 18, Bishop started acting distant and Torres could tell that something had changed between them.
As it turned out, Torres was right. Bishop was pushing him — and everyone on the team — away so that she could leave NCIS and become a spy. She had been planning to work with one of Ziva's old friends, former CIA member Odette Malone. That's exactly what happened in the Season 18 finale. Bishop apologized to Torres for becoming close to him and abruptly left, vowing to never look back, following Gibbs' Rule #91.
Why Emily Wickersham Left NCIS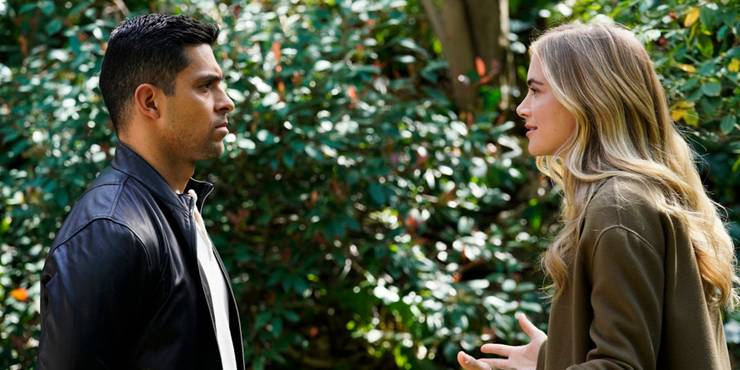 While there was no official reason given for her exit at the time, it was Wickersham's decision to leave NCIS. In May, she released a statement on Instagram about the series. She wrote, "Hangin this hat and jacket up. What a great ride it's been. This cast, this crew, are top notch. I can't say enough kind words about this group that I've had the pleasure of working with for close to 8 years now and 172 episodes later. This business is finicky and weird and consistency is a rarity. I've been lucky enough to be a part of a show where I got to show up and act and laugh and learn with wonderful people. A moment in time I surely won't forget. Thank you CBS and NCIS for including me in a part of television history. Time goes fast. Eat it up but chew slowly."
Since she didn't give a reason for her departure, many fans simply assumed that she was leaving to pursue other projects, like Julian McMahon with FBI: Most Wanted. However, she hadn't been connected to any projects since NCIS. Then in July, Wickersham again took to Instagram with big news — she was pregnant. So, from what she's said and shared on social media, it appears Wickersham stepped away from NCIS to focus on spending time with her family and to prepare for the arrival of her first child.