NCIS: Hawai'i Has Ernie Question His Calling While Whistler and Lucy Make Up
NCIS: Hawai'i's "Breach" episode features a cyber attack that knocks out power on the whole island, and it has effects on Ernie, Whistler and Lucy.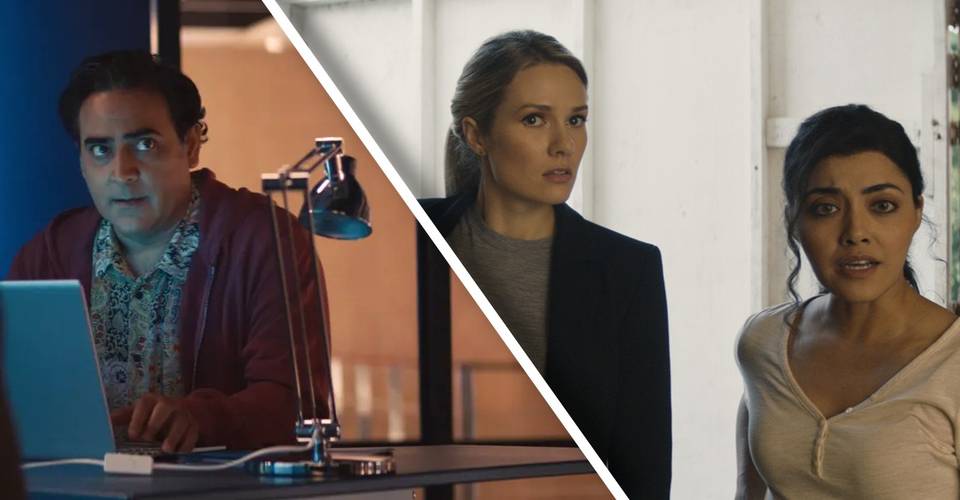 NCIS: Hawai'i has done a great job of balancing big plots and character development, while a lot of episodes have connected those two storytelling elements. There was a multi-episode plot where Agent Tennant found out that her mentor Maggie Shaw was a spy. That was a big storyline, but it also was personal for Tennant. There was another episode that strained key relationships and a third where familial tensions became apparent on multiple levels, mixing character arcs into the cases of the week.
"Breach" continued that theme of character developments through big cases. It would have been hard to have a more threatening case than having a hacker take over Oahu Waterworks' system and gaining the ability to shut down water and power across the entire island. Here's what happened and how it had specific effects on Ernie, Lucy and Whistler.
Ernie is the Computer Guy, But Does He Enjoy It?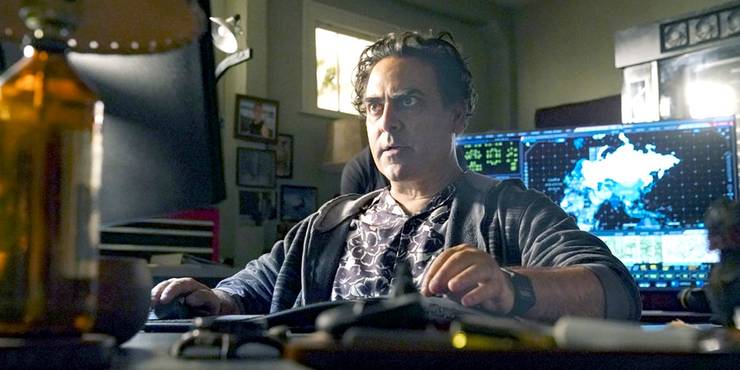 The episode opened with two sailors doing a routine inspection of a dam. The system rebooted itself and performed an automatic release, which trapped and drowned one of the sailors. Some people thought it was an accident, but Tennant's team believed otherwise. Their hunch was exacerbated when Ernie was kidnapped in broad daylight. Their computer guy going missing right after a dam's electrical system "malfunctioned" was too big of a coincidence.
But it wasn't the hacker that kidnapped Ernie; it was actually a government agency called RDET (Ransomware and Digital Extortion Task Force). The attack on the dam was only a proof of concept because the hackers had the ability to take the whole island off of the grid. RDET leader Braddock had kidnapped Ernie and other tech experts in hopes of tracking down the hackers. Thanks to Tennant's team and Ernie's skills, they did just that… when they found that Braddock was behind the whole thing. He actually wanted to get a master encoder out of hiding, which he did before his whole plot was foiled.
The encoder had left the business years ago because it didn't make him happy. At the end of the episode, he asked Ernie if his work made him happy. Ernie didn't know how to answer, though, and that's indication that something is about to happen with his character. Maybe he could take on a bigger role and become an agent like Sebastian did in NCIS: New Orleans, or maybe he will just find a new hobby. Either way, it looks like his character will evolve soon.
Whistler and Lucy Get Back Together – Sort Of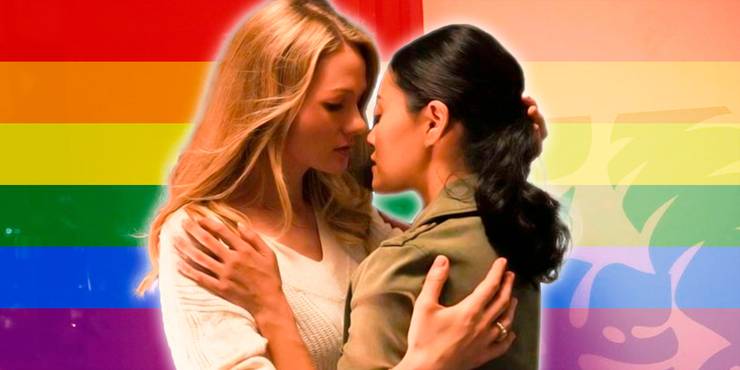 It's been a few episodes since Whistler and Lucy broke up, and ever since, things have been pretty awkward between the two of them. It hasn't helped anything that Tennant keeps asking Whistler to help the team with various cases, and "Breach" was no different. In fact, the episode paired the two former lovers together as they investigated the cyber-ransom demand. Things came to a head between the exes when Whistler said that the whole thing was ridiculous and asked why they just couldn't be friends.
That prompted Lucy to call Whistler out for never even apologizing. Whistler finally understood why Lucy was angry with her, and she did apologize at the end of the episode. The two of them hugged just before the episode ended — so it seems like they will be getting back together, although NCIS: Hawai'i fans will have to wait another week for confirmation. Lucy and Whistler are the series' marquee couple, so pretending like they weren't going to happen has only held the show back. Will they have a big couple moment in next week's crossover event with the recently very sho***ng NCIS?
Next week's episode will feature a crossover with NCIS, so tune into NCIS: Hawai'i an hour early. The crossover begins Monday night at 9:00 p.m. ET/PT on CBS.